---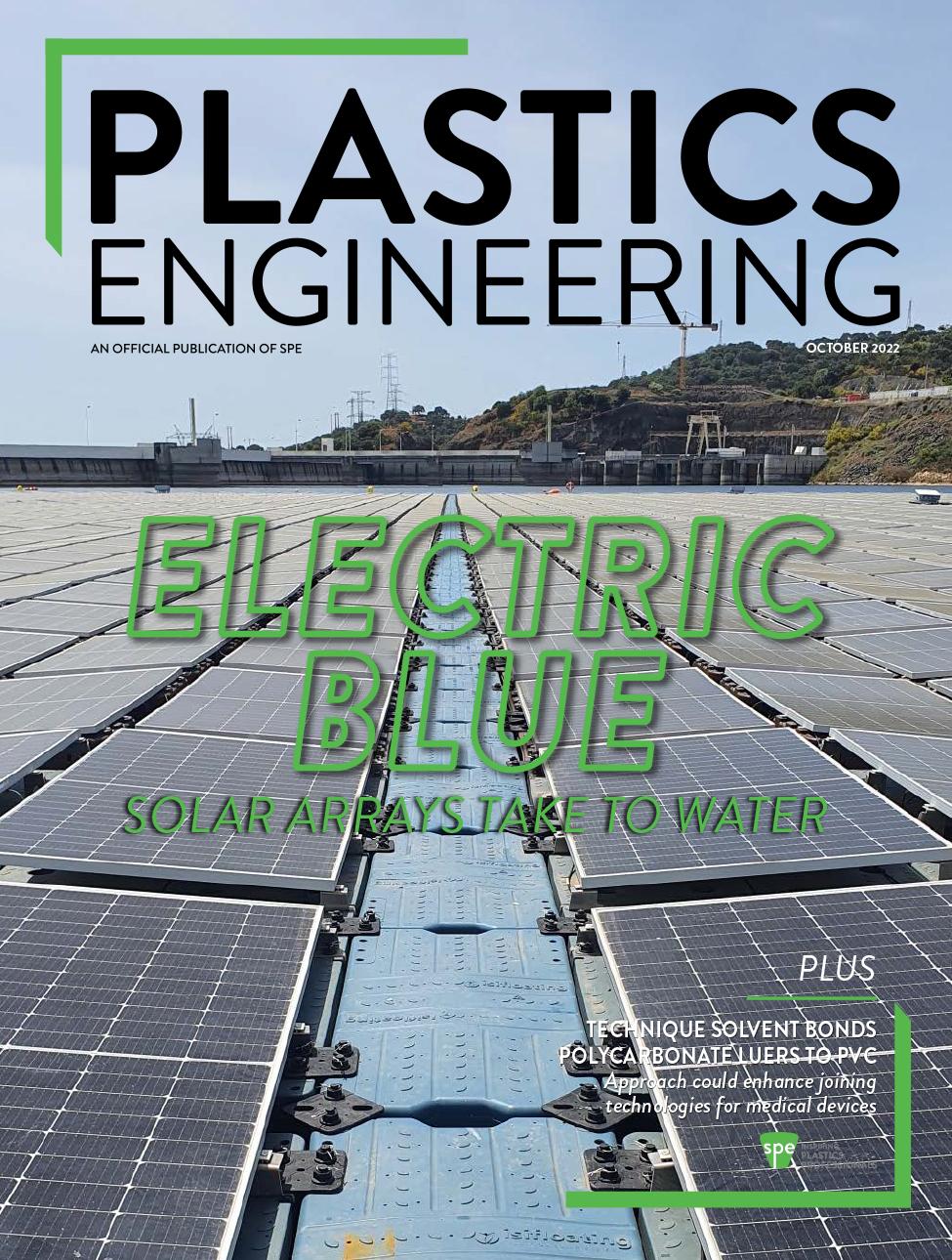 Plastics Engineering
The October issue of Plastics Engineering looks at cork polymer composites, unique water waste removal, K Show 2022, purity in plastics processing, and much more!
Plastics Engineering Highlights
---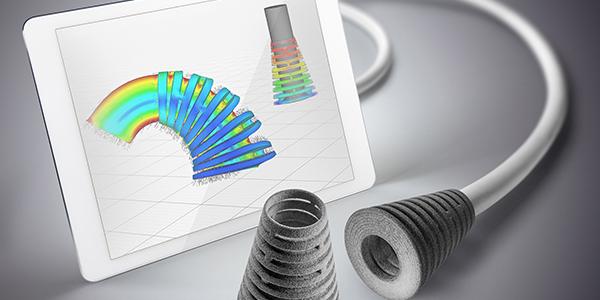 Manufacturers tap range of materials and processes to surge metal replacement in automotive and aerospace.
Don't miss an issue of Plastics Engineering magazine!
Subscribe or renew your subscription today at 4spe.org/subscribe.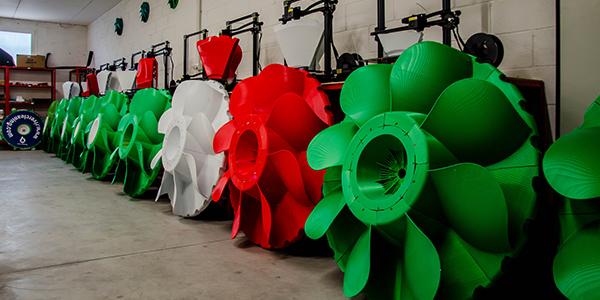 Italian moldmaker develops innovating rotating buoys powered by flowing water that remove garbage and oil from waterways and oceans.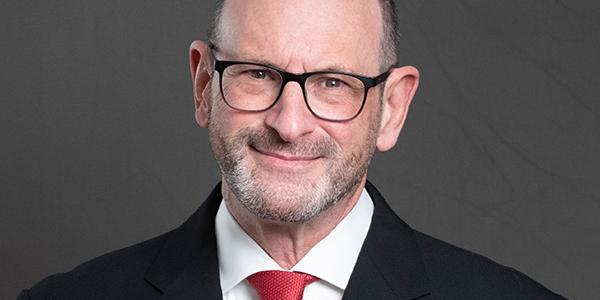 The US FDA is being pressed to reconsider bisphenol A in packaging and other contact materials.

What's Happening Around SPE
---
SPE is looking for speakers for ANTEC® 2023, taking place March 27-30 at the Hilton Denver City Center in Denver, CO. ANTEC® is the perfect event to share your research or your company's latest developments. And we're changing things up a bit for 2023! Speakers are no longer required to submit a technical paper. You can submit a paper or a presentation. The choice is yours! This will allow for greater flexibility on how you would like to present your work. Call for Speakers deadline is December 2, 2022, so don't hesitate – submit today!
Pre-ANTEC® Workshops are intended to be a "deeper dive" into topics of interest to ANTEC® 2023 attendees, offering them additional learning opportunities while at the event. Workshops will be held at the Hilton Denver City Center, the ANTEC® host hotel. We are seeking subject matter experts to serve as instructors for the workshops. Topics of interest include workshops on fundamentals in polymer science, polymer processing, polymer sustainability, polymer applications, among others.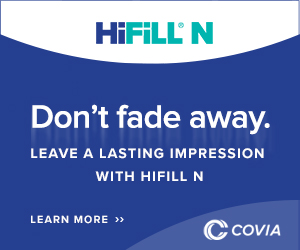 The first cohort has started but you can still apply for Essentials of Management & Leadership in Plastics! If you're looking at 2023 as the year to move into a leadership role, either to manage people or projects, now is the time to develop your leadership skills. Making the shift from successful individual contributor to effective manager is a difficult transition — it may be the hardest shift for any leader to make. SPE can help maximize your leadership potential through its Essentials of Management & Leadership in Plastics program. Essentials of Management & Leadership in Plastics is a six-month, cohort-based, virtual program and facilitated by Dr. Sarah Skidmore, a leadership doctor and experience strategic consultant.
Healthy Living Ideas from around the Internet – This information comes from some of the leading experts and information resources on healthy living.
SPE Foundation
---
This #GivingTuesday, Nov. 29, the SPE Foundation is inviting support for its Girl Scout patch program! SPE's first SPE Color Your World with Polymer Science patch was developed in collaboration with the Girl Scouts of NE Texas. To earn the patch, Girl Scouts learn about the fascinating properties of plastics and how they fit into our world. Join us to help bring this exciting patch program to the many Girl Scout Councils that want to teach about this exciting topic. Help inspire young women to see themselves as polymer scientists! Give anytime through November 29th at give.4spe.org.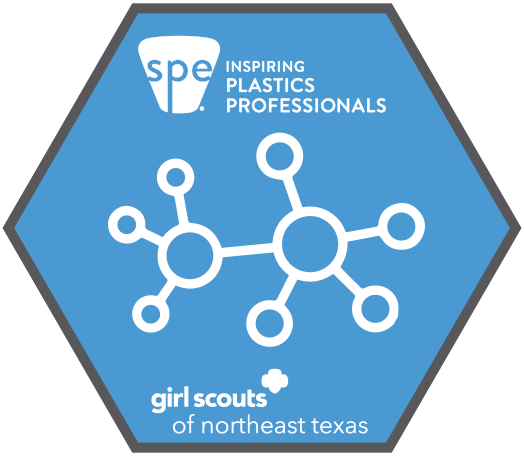 New Podcast Episodes
---
On this episode of the Plastics & Beyond Podcast, Lilian Judy hosts Evan Morton, Programs and Sustainability Coordinator, SPE Foundation, live at ANTEC® 2022. They discuss their journey in STEM, bringing research opportunities to students of diverse backgrounds to help form their future, the importance of introducing students to STEM and plastics engineering opportunities in middle and high schools, the challenges that students with diverse backgrounds face in pursuing STEM careers and the vital role that it plays for students to see people like themselves in scientific careers. Listen at 4spe.org/podcasts.
---
SPE News Story Ideas?
Know a member who is doing outstanding things in plastics or in SPE? Have you heard about or are part of a chapter that is making an impact or a difference in the industry? Let us know if you have any story ideas for SPE News! Feel free to contact Chris Barry at cbarry@4spe.org.
---
Upcoming Events
---