---
Digital October Edition of Plastics Engineering Now Available
The October issue of Plastics Engineering focused on medical applications. Below are highlights from the issue.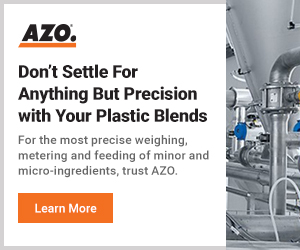 Plastics Engineering Highlights
---
Don't miss an issue of Plastics Engineering magazine!
Subscribe or renew your subscription today at 4spe.org/subscribe.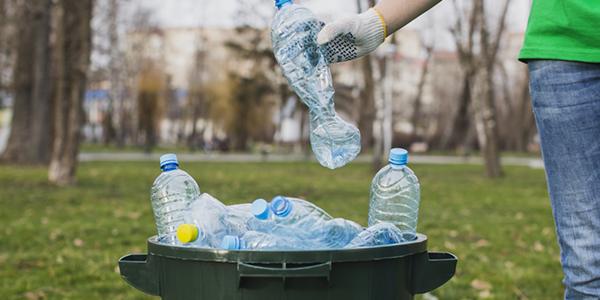 Judge Voids Greenpeace Suit
A Greenpeace lawsuit claimed that US consumers of Walmart's single-serve plastics have no access to collection or recycling services, and that claims the products can be recycled are deceptive.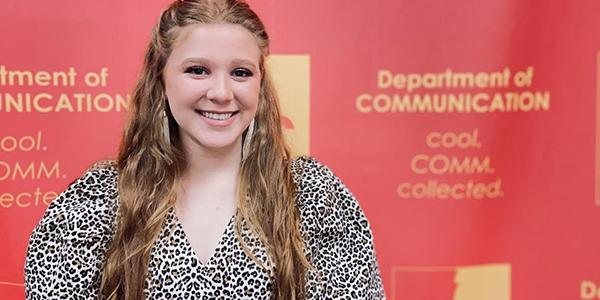 SPE Foundation Awards Almost $200,000 in Scholarships
The SPE Foundation Scholarship program reports that it has awarded 83 scholarships to 50 future plastics professionals totaling $192,850 this year.
Sneak Peek - November/December Issue Coming Soon!
The upcoming issue of Plastics Engineering will trace the evolution of polymer-based musical instruments and their contributions to music making. And November/December will address polyolefin performance that meets the needs of electric vehicles, autonomous operation, sustainability, lighter-weight components, and processability. The issue will also take a look at the International Design Excellence Awards and the innovative products that are possible with plastics. Stay tuned!
Plastics Engineering to Commemorate SPE's 80th Anniversary in 2022
As part of SPE's 80th Anniversary, one of the many activities planned throughout 2022 is a special commemorative issue of Plastics Engineering (PE) magazine, which will be published in July/August. This keepsake issue will act as a major reference for plastics industry history and outlook. For those who want to be part of this special issue that will be read, referenced, and reviewed for years to come, please take a few minutes to provide your ideas by going to 4spe.org/Celebrate80.

What's Happening Around SPE
---
SPE's First Diversity, Equity, and Inclusion in Manufacturing Event Taking Place in December
SPE's series of four DEI events kicks off with Diversity, Equity, and Inclusion in Manufacturing taking place during Advanced Manufacturing East from December 6-7, 2021 at the Jacob Javits Convention Center in New York City. Co-located with Informa Markets–Engineering advanced manufacturing regional trade shows and hosted by the SPE Foundation and the SPE DEI Advisory Board, Diversity, Equity, and Inclusion in Manufacturing will be an engaging mix of keynotes, panel discussions, "TED Talk" style sessions, with audience interaction and Q&A. As of now, confirmed speakers include:
Mark Vergnano, Chariman of the Board of Directors, The Chemours Company
Lisa Lanzkowsky, Chief Development Officer, The American Institute of Chemical Engineers Foundation (AIChE)
Christine Barnhart, Senior Director of Industry and Solution Strategy, Infor
Wendy Garcia, Chief Diversity Officer, Office of New York City Comptroller Scott M. Stringer
Mandy McCain, Vice President of Healthcare North America, Berry Global
Eve A. Riskin, Professor of Electrical & Computer Engineering, University of Washington
Nancy P. Walsh, President of North America, Informa Markets
You're invited to submit a technical paper for ANTEC® 2022. Highlight the latest advances in industrial, national laboratory and academic work. Papers will share findings in polymer research and/or new and improved products and technologies. The November 15th paper submission deadline is coming up fast – don't miss out!
Category and grand award winners selected by the Blue Ribbon judging round Oct. 1 will be announced during the gala on Nov. 10, 2021. This annual event typically draws over 700 OEM engineers, automotive and plastics industry executives, and media. Funds raised from this event are used to support SPE educational efforts and technical seminars, which help educate and secure the role of plastics in the advancement of the automobile.
Miss an Event?
Not to worry! SPE conferences are video captured and available on-demand. If you missed an event and you want relevant information to build your knowledge or help you in your job, you can purchase access to conference content. Visit 4spe.org/OnDemand for conference access!
---
SPE News Story Ideas?
Know a member who is doing outstanding things in plastics or in SPE? Have you heard about or are part of a chapter that is making an impact or a difference in the industry? Let us know if you have any story ideas for SPE News! Feel free to contact Chris Barry at cbarry@4spe.org.
New Episode of PlastChicks Podcast
---
On this episode of PlastChicks – The Voices of Resin – Lynzie and Mercedes host Mitch Hecht, Founder and Chairman, International Recycling Group (IRG) and Chris Dow, IRG's CEO. They discuss the challenges of recycling plastics and IRG's work in developing processes for the recycling industry to take in all plastics and rapidly sort them in an automated way for use by recyclers.
Listen to the latest episode at 4spe.org/podcasts or on YouTube!
Upcoming Events
---