---
May Plastics Engineering Focused on Green Initiatives
The digital version of the May 2022 issue of Plastics Engineering is now available.
Plastics Engineering Highlights
---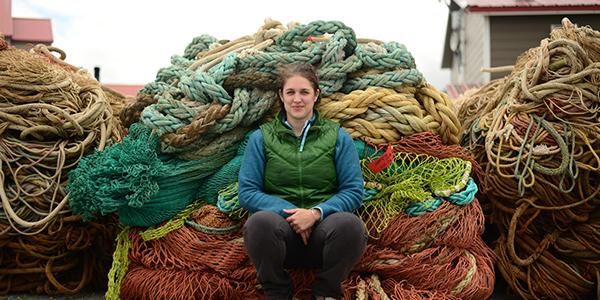 A small Seattle business is helping to recycle discarded fishing nets into useful products.
Don't miss an issue of Plastics Engineering magazine!
Subscribe or renew your subscription today at 4spe.org/subscribe.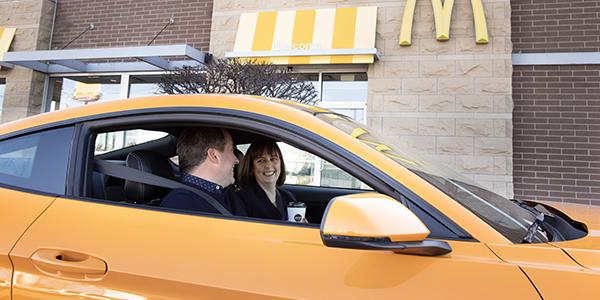 OEMs and suppliers collaborate to reduce the carbon footprint of car parts.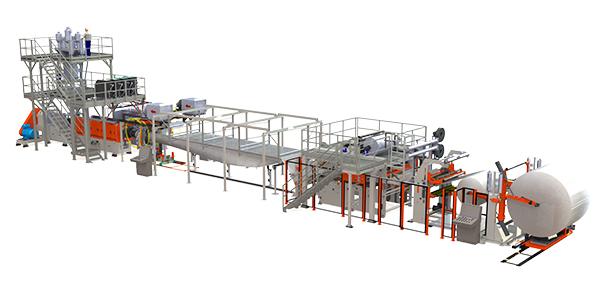 Polyolefins Conference highlights the growth and challenges of a dominant industry sector.
Looking Back 80 Years While Shaping the Future
Highlight your company's history, innovations, products, services and more! Our upcoming July/August issue of Plastics Engineering magazine will be a celebration of SPE's 80th Anniversary and a look at the future of the industry. You are invited to be an important part of this must-read issue. With a reach of over 30,000 global industry leaders in more than 84 countries, Plastics Engineering readers are your potential new customers. 90% of our readers are decision-makers for new plastics technologies — tell them about your company, your roadmap for the future, and how your success is their success. Don't miss out. Be included in this historical SPE milestone! For Plastics Engineering advertising opportunities contact: Michael Greskiewicz or Desiray Young.
80th Anniversary Fun Fact!
In 1967 SPE celebrates its 25th anniversary and ANTEC® attendance tops 3,500.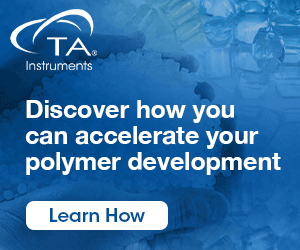 What's Happening Around SPE
---
Are you speaking at an upcoming SPE event like ANTEC®? Or any event for that matter? Does the prospect of presenting make you uncontrollably nervous? Whether on Zoom or in-person, public speaking is one of the biggest fears people have but, while public speaking and presenting may be challenging, as a plastics professional, it's one of the best ways for you to get noticed and excel in your field. SPE is here to help by providing a new member benefit called "Teach the Geek to Speak," a program that will help you create impactful presentations and give you the confidence in public speaking you've always wanted. Find out the "process" behind giving strong, effective presentations!
There are a wide variety of sponsorships and advertising opportunities within SPE to help you achieve your marketing goals. We can customize a package for you from making you an SPE Preferred Partner to multiple advertising opportunities ranging from digital to print. Want more info? Contact Desiray Young at dyoung@4spe.org or Michael Greskiewicz at mgreskiewicz@4spe.org.
DEI Dialogue
---
Political allies have joined forces throughout history to defeat common enemies and liberate people. Why? Because we recognize that we are better together. Allies also belong in the workplace as we work together to support people who are underrepresented so that everyone has equal opportunities.
New PlastChicks Podcast
---
On this episode of PlastChicks – The Voices of Resin – Lynzie and Mercedes host Elisabet Sjölund, Brand Owner Management, Neste Renewable Polymers & Chemicals. They discuss helping companies find renewable solutions to reduce the use of carbons from fossil sources by reviewing production processes, considering sustainability when designing processes, reducing waste, upcycling, exploring options for materials that are challenging to recycle, considering new approaches to recycling, and determining if waste from one process can be a core product for something else, all while keeping up with the rapidly changing renewables landscape. Listen at 4spe.org/podcasts.
---
SPE News Story Ideas?
Know a member who is doing outstanding things in plastics or in SPE? Have you heard about or are part of a chapter that is making an impact or a difference in the industry? Let us know if you have any story ideas for SPE News! Feel free to contact Chris Barry at cbarry@4spe.org.
---
Upcoming Events
---
SPE Thermoset Topical Conference 2022

May 17-18 | Madison, WI

Register

SPE ANTEC® 2022

June 14-16 | Charlotte, NC

Register

SPE Precision Extrusion TopCon

June 21-23 | Nashville, TN

Register